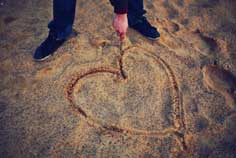 The purpose of insurance is to protect individuals from the financial consequences of uncertainty and unpredictability.
It is a common belief among most people there is not any trouble getting insurance to cover all types of unpredictability that may lie in the future.
However, for people with multiple sclerosis (MS), the stability and security that should come from insurance is often either unavailable, expansive, or inadequate for their needs.
This leads to a lot of questions and even more uncertainty for those with MS, so it's the hope that the following information can shed some light on a confusing subject.
Can I claim on my existing insurance?
You may be able to make a claim on policies you already hold depending on the type of insurance. Some examples of policies that can help you include those that will (1) pay out a lump sum (critical illness cover), (2) help with income replacement (income protection), and (3) pay some medical bills (private medical insurance).
Check the fine print to see if your policy covers MS and under what circumstances it pays out. The claims section has details on how to make a claim and the conditions it covers, so starting there is suggested.
For products like income protection and private medical insurance, you can find lists of exclusions in the small print about what and how they pay out. With most policies like those previously mentioned, you need to tell them about the condition within a certain timeframe to make a claim and pay out.
When it comes to private health care, chronic and incurable conditions like MS are usually not covered though the costs for diagnosis (a neurologist or another specialist) may be covered.
Disclosure
If you took out your policy before your MS diagnosis, you are not required to inform your insurer about any changes in your condition since the policy began unless you are making a claim or your policy's terms require you to do so. If you are not sure, ask your insurer about what you are required to disclose.
However, if you are diagnosed after you apply for the policy but before the insurer starts to cover you, then you must disclose your MS condition to your insurer. Even though the information was correct when you applied, you cannot knowingly misrepresent yourself in your policy before it begins to be enforced.
For some policies that run for years, you must update your insurer on your condition. Some examples include travel, private medical, critical illness, and income protection policies. If you don't update your insurer, you will likely not be covered if you have to make a claim.
Taking out insurance after an MS diagnosis
An MS diagnosis does affect your ability to take out some forms of insurance, usually in the form of higher premiums per month. For instance, standard home and motor insurance policies will likely bump up premiums if you need anything outside ordinary terms, such as insurance for a wheelchair and or stair lift.
You must still be upfront about your condition when applying for all types of insurance. If you are not upfront, insurers may even go so far as to not pay out claims caused by MS if you knowingly took out coverage without fully disclosing your extent of your condition.
Specialist insurance
It's likely standard travel insurance, home insurance, and motor policies are not adequate for individuals with MS. Insuring equipment, special vehicle adaptations, caregivers, and other special costs may not be covered in standard policies.
Most travel insurance policies exclude pre-existing medical conditions, which means that you cannot make claims under the policy for any medical costs or holiday cancellations due to a pre-existing condition like MS.
However, there are specialist brokers such as Claybrooke who can source policies that do not exclude MS or other pre-existing medical conditions from standard forms.
Check your policy
Always remember how important it is to check your policy to ensure it provides the coverage you have purchased. If you have any doubts over your coverage, contact your insurer and ask him or her to clarify exactly what coverage you have for claims resulting from MS.
If your policy is less than adequate for your needs, there are policies that cater more to the needs of individuals with MS by including their requirements as part of their standard policy or by providing special types of insurance. Even if these policies seem more expensive at first glance, they may in fact be more accommodating to the specifics of your condition.