You go to the doctor because you feel a bit under the weather and are given news you hardly expected.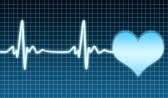 Those headaches and sinus infections are not just a normal illness, but symptoms of something much worse.
Suddenly, your entire life and that of your loved ones is about to change. This is a scenario none of us wants to be faced with, but it is a situation that can be tempered with critical illness cover.
If a family is not prepared for something such as this, the sudden and horrible news could make it necessary to sell off assets to help pay for household bills, mortgages, car payments, etc… Instead of being faced with a situation such as this, talk to a Claybrooke insurance specialist to find out how critical care can provide for your family if news such as this is ever realised.
Most of the time, a critical illness comes along unexpectedly. Finding out about cancer or having a heart attack or stroke is not something that happens with warning. You seem fine one second and then the next, your life is changed forever. Wouldn't a lump sum payment help alleviate your financial concerns and offer peace of mind to both you and your family?
How Does Critical Care Illness Insurance Work?
Unlike a standard insurance plan, critical illness cover will pay out once a diagnosis of a critical illness is made. Beneficiaries are not forced to wait until the covered passes away in order to be able to collect on the policy. If the insured were to experience something such as a heart attack, need bypass surgery, or be diagnosed with cancer, the policy would be eligible for a benefits payout.
In addition to these conditions, there are also generally secondary conditions that will allow for the insured to cash in the policy. For example, a permanent disability will generally qualify the policy. Because all policies are different or may include different exemptions, it is recommended to fully discuss the plan with one of our specialists before deciding upon the policy.
One clause that most policies will feature is that the insured must live for two weeks after the official diagnosis is made. Once that period passes, the benefits are paid out in a lump sum and can be used at the discretion of the policyholder for expenses. This enables the insured to stay focused on his or her treatment and not have to worry about things such as mortgage payments or the family's financial security.
Factors influencing premiums are things such as gender, age, current health, and smoking status. Of course, length of coverage and the amount of coverage will also affect the premium. Married couples or partners may also subscribe to a joint policy as well as policies that cover their children.
Individuals that prefer non-traditional treatments often use these policies to secure secondary care. Holistic medicine is becoming more and more popular. A lump sum payment will permit patients that cannot afford this type of care on their own to receive regular medical care as well as their preferred method of alternative treatments.
What Type of Coverage Do I Need?
Like most types of insurance, there are various levels of cover that can be secured. The more options that are included, the greater the scope of coverage. For instance, Total Permanent Disability, often called TPD, will be included in the more encompassing plans. TPD offers a payout when someone becomes disabled and is no longer able to work.
When shopping for these types of policies, it is extremely important to verify exactly what is covered by the insurance, especially if there are other types of cover already included in the policy. This is something that can be discussed with our team of insurance experts.
In most cases, critical illness is added to an existing or new life insurance policy, be it term or whole of life. It is not the norm for this policy to be secured on its own. However, there are sometimes clauses when this type of cover is added that only either/or is paid out. Meaning, the insured can choose the critical illness payout at the time of the diagnosis or can wait to have their beneficiaries collect a death benefit.
Because of the varying types of coverage, it is vital to discuss all of the terms and conditions of the policy with one of our insurance experts before making a final decision. You will want to make sure everything is fully explained prior to finalising your insurance cover.
Is It Recommended to Have Critical Illness Cover?
This is often a budgetary decision, but everyone can benefit from critical illness cover. Critical illness news is often delivered completely unexpected. That being said, financial problems can follow if proper precautions have not been taken. When a family suddenly loses the primary income earner, the after effects can be devastating, both emotionally and financially.
Critical illness cover offers peace of mind in these dire situations. However, as stated above, be sure to discuss the terms and conditions to ensure that you or your beneficiaries will receive the benefits planned. With the right cover, you will be providing financial security for your family during the most trying days of your illness as well as the days after your passing.
What Alternatives Are There to Critical Illness Coverage?
The most popular alternative to critical illness coverage is income protection insurance. Unlike critical care, which pays out in one lump sum, this type of cover will provide a continuous payout during the period where you are unable to work.
This type of cover is meant for those that eventually plan to return to work. Again, there are specific terms and conditions for this type of cover, so the policy should be discussed in detail with one of our insurance experts prior to finalizing.
Simply put, nobody wants to find out they have an illness that will alter their life forever. Moreover, they will not want to put their family into financial hardship during their treatments. To provide peace of mind to both you and your family, explore the different options available at Claybrooke Life Insurance.
We can provide you with both life insurance as well as additional coverage, such as critical illness, that will allow your family to remain financially secure in the event of something happening to you.