Critical Illness Cover, Income Protection and Life Insurance for those with Type 1 Diabetes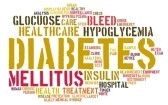 Choosing a life insurance policy is a very personal decision – finding the right policy hinges on factors such as financial ability, coverage desired as well as specific lifestyle and health needs.
One of these health needs that some individuals must consider when choosing life insurance is if they have diabetes, specifically those suffering with Type 1 Diabetes.
Type 1 Diabetes is also known as mellitus type 1, insulin-dependent or juvenile early onset diabetes and can be linked to circulations problems, kidney failure, nerve damage, and hypoglycemia. Many people believe that when they have a pre-existing condition, it is not possible for them to get proper life insurance coverage. Truth is that this is not the case.
Life Insurance Options for those with Type 1 Diabetes
Arranging life insurance coverage for those suffering with Type 1 Diabetes is possible – if you have no other major health issues many insurance providers will underwrite the application right at the time of submission. Should an individual have other health conditions or their HbA1c readings are high, insurance providers may contact the applicant's physician for a full assessment of their health.
Although this may delay the application process, it will help to insure that the insurance company can provide terms on the policy based on their full understanding of the applicant's health.
Type 1 Diabetics usually see an increase in their premiums for life insurance. This increase is based on HbA1c readings, length of diagnosis and other health conditions or concerns. If an applicant has had the condition for a long period of time and their HbA1c readings are good, it is possible for them to be accepted for lower premium payments.
Because of this, it is important to have all medical information available when applying for life insurance, including your most recent HbA1c readings and any other medical history the insurance company may need to know.
Critical Illness Cover and Income Protection
Although acquiring life insurance in the event of Type 1 Diabetes is possible, it is important to note that Critical Illness Cover is not available for this condition. Recently, some insurance providers have begun covering well-controlled Type 2 Diabetes situations so it is possible that the same will be true for Type 1 Diabetes in the future.
Income protection is also currently restricted for Type 1 Diabetes. Although this type of coverage is offered to company directors in specific situations, it is hoped to be offered across the board in the future.
Other coverage options that may be available to individuals with Type 1 Diabetes are Sickness, Accident and Unemployment Coverage. To find out what types of coverage you may qualify for, talk to experienced insurance agents such as those at Claybrooke Life Insurance.
They will be able to help you find and choose a policy that will fit all your insurance needs. These professionals will also take the time to explain what can and cannot be covered, even with conditions such as Type 1 Diabetes.