When people buy life insurance they have their loved ones in mind. Discover the best endowment life insurance quotes.
Beneficiaries receive a financial payment if the insured individual dies during the period that the policy is in effect.This money could partially or fully pay for university attendance of minor children, the mortgage balance, or living expenses for many years.
Some insurance policies make financial payments if the insured lives through the ending date of the term, creating a return on an important financial investment.
Life Insurance Endowment Cover Definition
Endowment plans are life insurance policies that feature both life insurance and a saving component. If the insured individual lives past the term of the policy, a small payout is made as a lump sum. Premiums for endowment policies are usually much higher than regular term life insurance premiums but this cover can serve as a tax wrapper for a high rate taxpayer.
Life insurance cover may be relatively small with endowment policies so some people choose to purchase supplemental life insurance.
Endowment policy terms may be as short as ten years and range up to 15 or 20 years with an age cap. Most of these policies offer only life cover but some also pay for critical illnesses. For either type, a predetermined sum is paid if the insured dies before the term ends.
However, if the individual lives past this term date, a small amount of money will be paid. Some policies feature regular bonuses that are guaranteed once added, which typically occurs on an annual basis.
An endowment policy is usually purchased to cover an interest-only mortgage. In some cases, a consumer uses this policy to save money for a particular event such as a vacation. Life endowments are not as popular as they once were but Prudential and several other carriers still offer this cover. An endowment policy may be surrendered and some policies may be traded.
Different Types of Endowment Policy Quote

This cover is typically offered as either traditional with-profits or a unit-link policy. A traditional-with profits plan has an assured sum, which is a guaranteed payout. Bonuses that are based on the performance of the investment may increase the assured sum.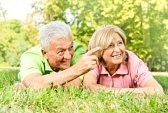 A regular bonus that is guaranteed upon maturity is called a revisionary bonus. A non-guaranteed bonus that may be paid when the policy matures is referred to as a terminal bonus. If investment conditions are unfavourable, market value reduction may occur, reducing the policy encashment or surrender value.
When a unit-linked endowment is purchased, the premium is invested into units of a unitised insurance fund. The purchaser may be permitted to choose the funds and percentage to invest in each. Life insurance cost is covered through the encashment of units. The current unit value represents the encashment value of the policy and unit pricing is regularly published.
Low-cost endowment plans have endowments with estimated future rates of growth that meet targets and decreasing life insurance cover that ensures that at least this amount will be paid should the insured die during the term of the policy.
Mortgage repayment is not guaranteed by a low-cost endowment plan. However, a good provider will assess policy performance ten, five, and then each year before maturity to ensure that the cover will yield the required amount of money.
If any shortfall is estimated, recommendations will be provided.  Some people also refer to this type of policy as life insurance with endowment savings.