What is Critical Illness Cover and is it Right for You?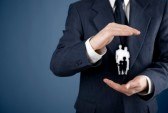 Something that many people think about when looking into insurance options is what will happen to them and their families in the event of a critical illness.
Many standard insurance options may not cover this kind of event, but Critical Illness Cover can provide assistance if this type of unfortunate circumstance occurs.
Here is some information about this type of policy to help determine if Critical Illness Cover is desired or needed for you and your family.
Critical Illness Cover Defined
Critical Illness Insurance, also known as Critical Illness Cover, is a long-term insurance policy that covers the policy holder and their family in the event of a severe illness diagnosis. This type of policy pays out a tax-free single payment, or lump sum, to the insured or their beneficiaries to help lessen the financial burden surrounding the illness.
Critical Illness Cover funds can help you pay off any outstanding mortgages and personal debts as well as new expenses, such as modifications to the home to accommodate living with a critical illness.
What Illnesses are Covered Under Critical Illness Cover?
Critical Illness Cover will cover the policy holder in the event of being diagnosed with a serve illness. Although many major illnesses are covered, this type of insurance does not apply for all illnesses. It is also important to remember that the severity of the condition will also be taken into consideration when filing a claim.
Examples of illness that are covered under Critical Illness Cover include stroke, different forms and stages of cancer, heart attack, and some long-term disabilities such as multiple sclerosis. Before applying for this type of coverage, make sure you have an understanding of what specific illnesses are covered.
What Illnesses are Not Covered Under Critical Illness Cover?
Unfortunately, not all serious illnesses are covered under this type of policy. Some examples of illnesses that are not covered include certain types of cancers and long-lasting or "chronic" conditions. Another important note to take into consideration is that most preexisting conditions, or illnesses that were known before taking out the policy, are also unlikely to be covered.
In general, Critical Illness Coverage only pays out when the diagnosis of a covered critical illness occurs and unless you have combined this policy with a regular life insurance policy, there will be no payout if you should pass away.
How to Determine if Critical Illness Coverage is Needed
Many people rely on the benefits provided to them from the state in the event of a critical illness diagnosis. More often than not, these benefits are not enough to lessen the financial burden on you and your family. It is important to consider all the expenses that may be associated with being diagnosed with a critical condition, and Critical Illness Cover can help pay off some of these expenses.
Funds from this type of policy can aid the policy holder in paying off outstanding debts, such as mortgages and personal loans, as well as medical bills and any other expenses associated with the condition.
There are two questions to ask yourself when thinking about Critical Illness Cover. First, do you have adequate funds in your savings account to support the family in the event you are seriously ill and cannot work? That means enough money to pay all bills and foot all expenses for a long period of time.
Second, does your employee benefits package cover your expenses and compensate your pay if you are out of work for a long period of time? If you answered 'no' to both of these situations, Critical Illness Cover may be right for you.
Thinking about the future and what may happen to the family in the event of a critical illness can put many people on edge. If this is a concern for you, it may be time to look into Critical Illness Cover. When considering this type of coverage, remember that not all illnesses are covered and the severity of the illness will come into play when filing a claim.
Also, recognising that personal funds or employee benefits may not be enough to support your family can help make the decision easier.