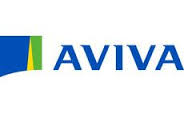 Something that people should consider when choosing a life insurance policy is how dependents and loved one with cover expenses once you pass away.
Once of the biggest expenses that people have is their mortgage. Luckily, Aviva offers a life insurance plan that specifically addresses this concern.
Let's take a look at Aviva's Mortgage Life Insurance.
Features of Aviva Mortgage Life Insurance
There are many features that Aviva's Mortgage Life Insurance offers that can benefit policy seekers. First, premiums for this life insurance policy can start as low as £5 a month and applicants can choose their preferred level of coverage. Another great feature of this insurance policy is Aviva's Instant Decision Online, or IDO, application system which provides applicants with a "virtual underwriter" that provides an immediate decision after application.
This type of policy is designed to have the amount assured to the holder match what is owed on their mortgage, so as their debt decreases, so will the policy. This way, when you pass away, loved ones will have exactly how much they need to pay off any outstanding mortgage debts.
Finally, Aviva's Mortgage Life Insurance has a straightforward claims process that is backed by a dedicated United Kingdom-based team which can be accessed online or by phone.
Key Facts To Consider
When considering this life insurance policy, there are some facts that you should be aware of. First, the minimum age for Mortgage Life Insurance is 16 years old and applicants have the option to take out the policy either individually or jointly.
The maximum age to begin a plan is 66, but the addition of Critical Illness Cover is only available up to age 59. Secondly, the minimum term for this type of insurance is 3 years with a maximum term of 40 years. Finally, the minimum premium payment is £5 a month, depending on selections, and the maximum coverage amount is £2,000,000.
Deciding if Aviva Mortgage Life Insurance is Right for You
Although Mortgage Life Insurance may seem like a great insurance option, it is important to know that it is not for everyone. This type of coverage is designed for those who want to protect their capital repayment mortgage, have loved ones who depend on their income, are connected to creditors and desire a plan that decreases over time with the term of the policy.
Those individuals who want the sum assured to them to remain constant need coverage for their entire life and want an investment linked policy would not benefit from Mortgage Life Insurance.
When considering Mortgage Life Insurance, there are some additional points to take into account. First, make sure to accurately evaluate the level of coverage you require and any existing coverage plans. It is also important to take your health condition, dependents, level of flexibility desired and what type of mortgage you currently hold.
Taking a look at your personal finances and coverage needs will help to better determine if Mortgage Life Insurance is right for you.
Choosing a life insurance plan can be stressful – there are many factors that will play into choosing which type of policy is right for you. If outstanding mortgage payments are a concern, it may be beneficial to look into Aviva Mortgage Life Insurance.
This policy will help loved ones pay any outstanding mortgage debts, but it is also important to realise that this type of policy is not suited for everyone. Overall, it is vital to choose a plan that will cover all of your needs for the future.